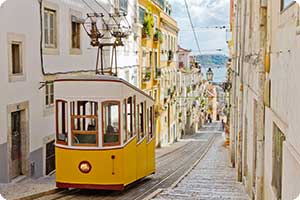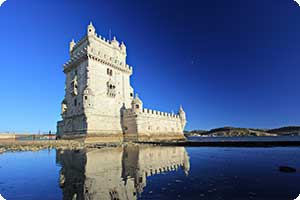 Visit Lisbon
Lisbon captures the mystique of the old world in a modern day city. From majestic monuments that capture the city's history, to the iconic yellow trams that date back to the beginning and the lovely homes coloured in shades of pastels, Lisbon is a destination that entices curiosity and encourages exploration. Known to many as Portugal's star destination, the city will charm you into falling in love with its back streets, Fado music and residents.
Lisbon Airport
Now that you know a bit more about Lisbon, Portugal, it is time to plan a holiday! For travellers wishing to visit the Portuguese capital, there's only one airport, but it is conveniently located near some of the major hot spots in this city filled with charm and unique landscapes.
Lisbon Portela Airport (LIS)
The Lisbon Portela Airport (LIS), also known as Aeroporto de Lisboa or Aeroporto da Portela, in Portuguese, is Lisbon's international airport. The airport is located approximately 9 kilometres (5.5 miles) from the city centre. Lisbon Portela is comprised of two terminals. Terminal 1 is used for both arrivals and departures, but Terminal 2, is used for departures only. Shuttle service is available to transport passengers from one terminal to the next. Transportation to and from the airport is available by taxi, car hire, or the Aerobus service, which provides connections between Lisbon Portela Airport to several central points including city, bus and railway stations. The Aerobus also travels to major hotels. Hours of operation are daily, from 7am to 11pm.
Things to Do in Lisbon
It's not going to be difficult for visitors travelling to this iconic city to find entertaining things to do. In a city like Lisbon, however, all senses come into play- sights, sounds, tastes, scents and sensations. A trip to Lisbon, for example, requires a visit to Fábrica dos Pastéis de Belém, where the amazingly smooth and fragrant pastel de Belém is the main attraction. Another iconic flavour profile in Portugal is cod fish, which is another, must try. Some of the other must-see destinations include the Church of Santa Engrácia, now converted into the National Pantheon, the Belém Tower or the Hieronymites Monastary, among other gems in the city.